If you're paying more than 15 euros for an ESTA, you're being scammed
The Electronic System for Travel Authorization (ESTA) is for visitors (aka tourists) from qualifying countries under the Visa Waiver Program (VWP) who want to visit enter the US for up to three months.  Where before, such visitors could visit without any prior authorization, now they are required to register to ensure that they "pass" the security test. Many airlines will not board passengers from Visa Waiver Program countries unless they have an ESTA.
The good news is that you can apply for an ESTA in as little as ten minutes, at the airport, from your cellphone, etc. Some airlines will even do it for you at the counter.  It takes little to no preparation to apply for an ESTA, but you do need a VISA/MASTERCARD debit or credit card in order to pay for registration.
Here's where it can go wrong.  When you're in a hurry, or struggling to read tiny words off a mobile screen, you don't have time to read the URLs of the websites you're visiting.  You probably just typed in "ESTA" on your web browser, or opened Google.Com, and clicked "search".
Nowadays, the first two or four results on Google are promotional advertisements. These ads will always place above a government website link on Google.  Some websites also hire SEO pros to rank their websites above government websites. Many are duped by them in their USCIS immigration visa applications, or for their ESTAs.
Check that the website you're on is an official .GOV website. If not, it may not be secure. It may ask you for more than USD $14 for a completed ESTA application.
Here's a website that charges a USD $83 "processing fee" in addition to the $14 ESTA registration fee: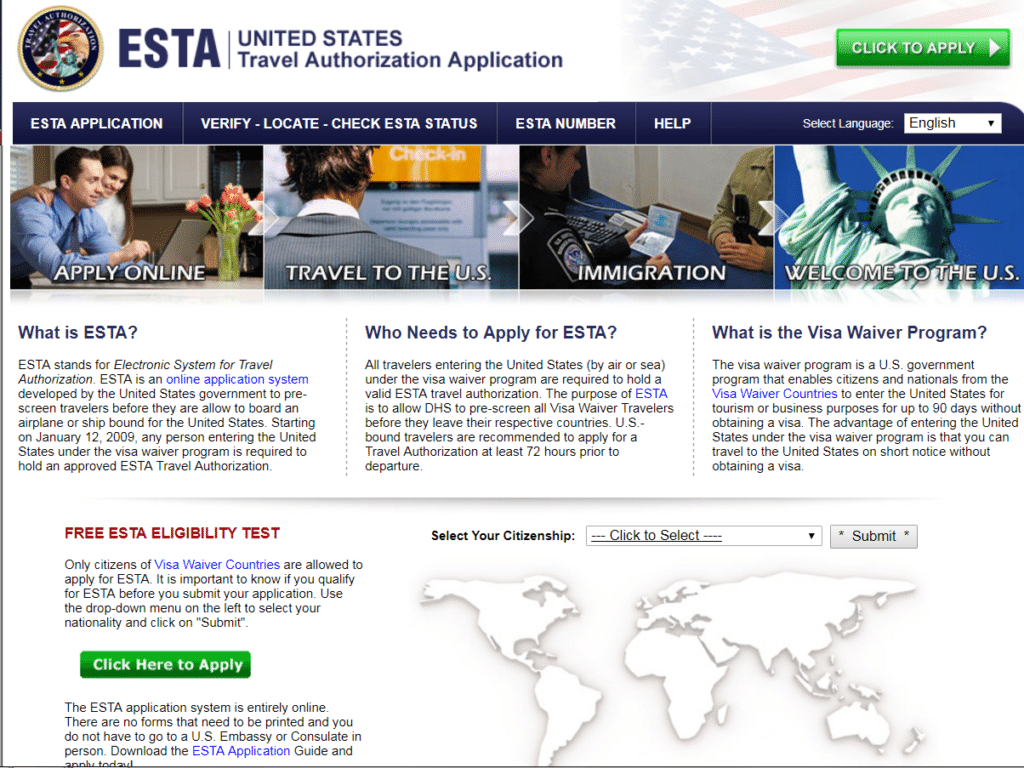 Notice how it reads "FREE" eligibility test? You don't need that. If you click on the green button it'll take you here: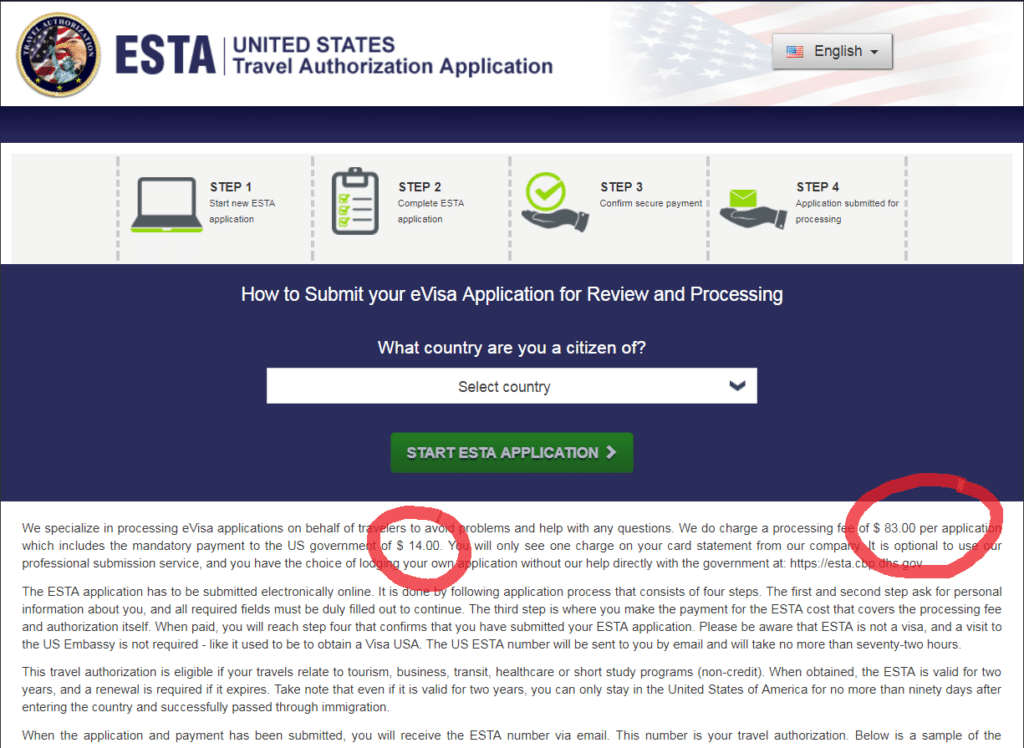 This website takes advantage of people who are stressed, in a hurry, using a preparer (like a airline employee who doesn't never better), and people whose first language is not English. It even ranks second on Google search: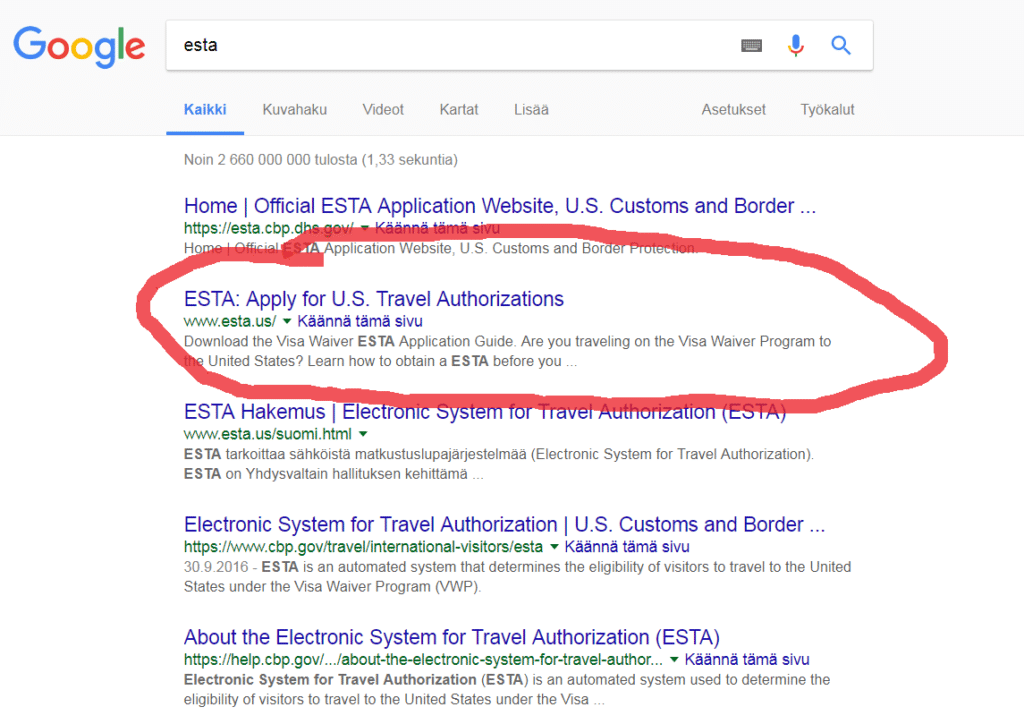 We have heard people complain about being charged $65 for a last minute ESTA application at the airport. Don't let that happen to you! Be warned and be prepared.